Continuos Monitoring of Infinite Points...
The idea comes from J.S Bach's works like The Well Tempered Clavier and The Art of Fugue, where the tempered system is the underlying structure for the composition of a series of pieces.
A series of 12 public interventions originating from the 12 semitones that form the octave.
These interventions use the public space, include any person as a performer of the piece, and are orientated towards listening and the concentration in producing a soft, simple and objective sound.
The intervention is made up of the following:
1. A line of people in a predetermined public space. Distances are variable.
2. Each producing a predetermined tone, the same for everyone.
3. During the piece, each one will produce its sound as much as is considered possible.  
4. The sound produced must be soft (for oneself) not surpassing and in balance with the surrounding sounds.
The result should be the murmur of a multifaceted unison through a space.
No.6 Old Steel Foundry Sima in Herrera, Yungay, Santiago, Chile. Part of the Changing Places project by Siemens Stiftung, between April 7 and 17, 2016.
Photograph by Bruno Giliberto.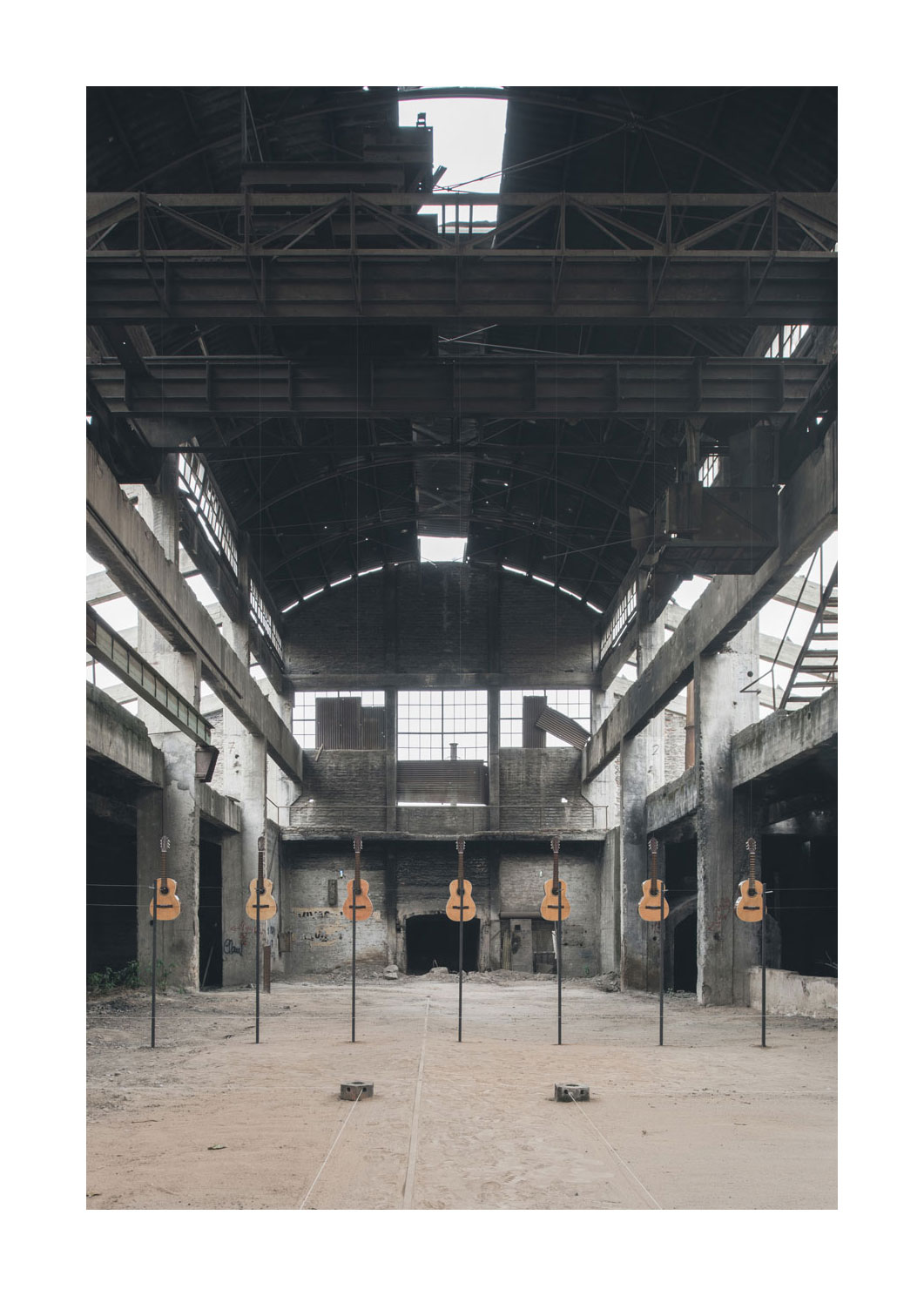 Procession on the final day. Video by Susana Díaz and Efráin Robles
No.5 Carlos Richter, between Frutillar Alto and Frutillar Bajo, Chile
Bb932Hz (23.I.16)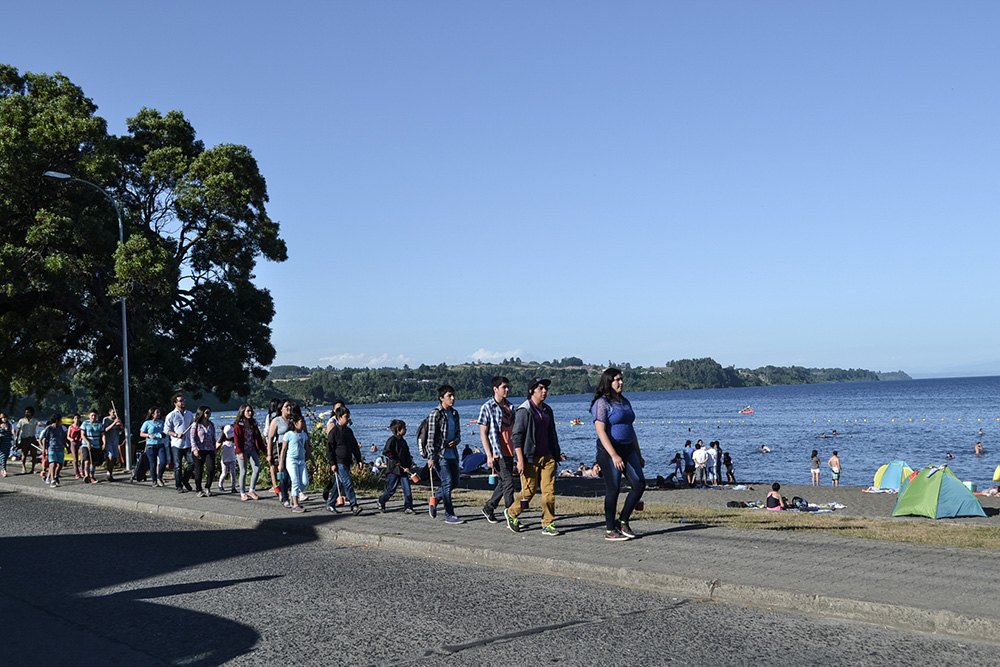 Performed on January 23, 2016, between 18:00 and 20:00, from the Arturo Alessandri School to the German Colonial Museum. Invitation by the Lucarna Cultural Center and with the participation of 20 teenagers and children from the city. Photograph by Felix Lazo.
No.4 Puente Pedro de Valdivia & Yungay, Valdivia, Chile
D1143Hz (22.X.15)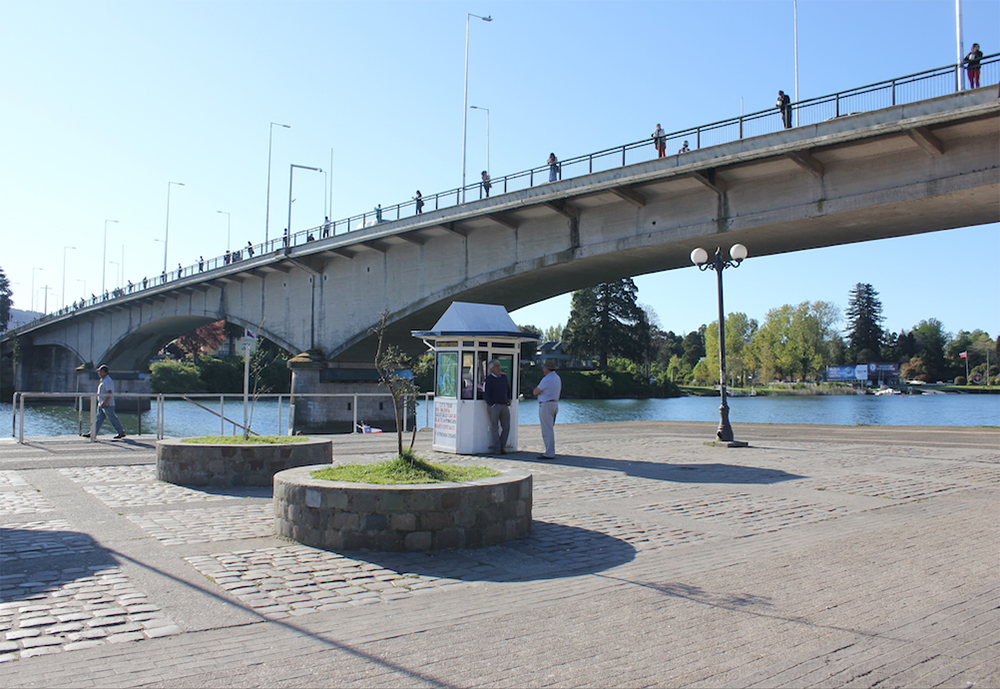 Performed on October 22, 2015 at 18:00 at the Pedro de Valdivia bridge and Yungay street in the city of Valdivia, sponsored by the Medical School of Valdivia and assisted by the Direccion de Vinculacion con el Medio of the Austral University, with 72 local people taking part.
Sound recording by Francisco Becerra. 
Video by Mauricio Espinoza
No.3 Santiago, Chile.
F#780Hz (29.X.14)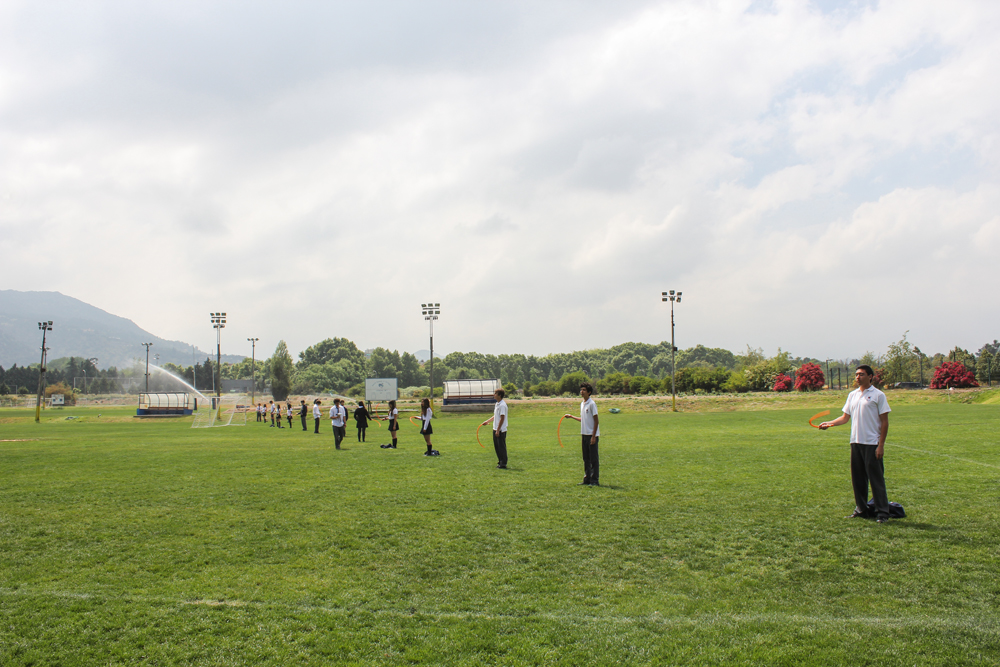 Performed on October 29, 2014 at 11:50 at the Saint George's School, within the First Meeting of the Arts and Humanities, with 50 students assisted by Benjamín Flores, Andreas Hoffmann, Javiera González, Joaquín Farfán, Nicolás Poblete y Tomás Vargas. Sound recording by Joaquín Farfán.
No.2 Santiago, Chile.
G196Hz (28.IV.12)
Performed on April 28, 2012 at 16:30 at the Contemporary Arts Museum based in Quinta Normal, within the Cruces Sonoros Festival by Anilla MAC, with Pablo Serqueira, Pablo González, Monika von Moldovanyi, Javiera Hernández, Miquel Berenguer, Hernán Erasmo, Carmé Berenguer, Santiago Pérez, Rodrigo Pérez, Saray Ossorio, Tomás Martínez y Pablo Pardo.
No.1 Valparaíso, Chile.
A440Hz (11.XI.11)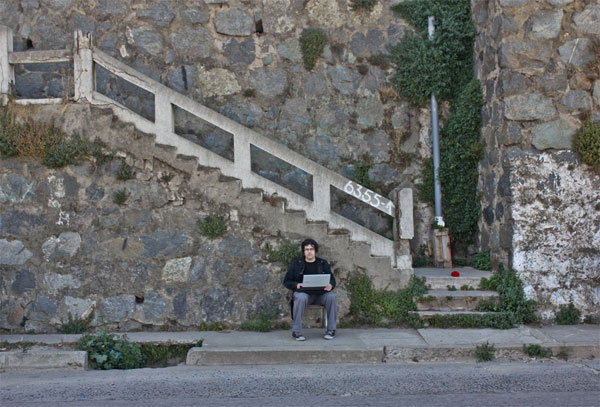 Performed on November 11, 2011 at 17:00 at Alemania Avenue in Valparaíso,  within the V Tsonami Sound Art Festival.