Music and images created with fragments of Chinese pottery broken during the 2010 Chile earthquake.
Images produced in collaboration with Miguel Bunster.
Audiovisual concert presented at the Sala Arrau in the Municipal Theater of Santiago on October 14, 2017
within the 13th Biennial of Media Arts.
Subsequently presented at the InterCommunication Center and JICA Global Plaza in Tokyo and the Nanzan University in Nagoya, Japan.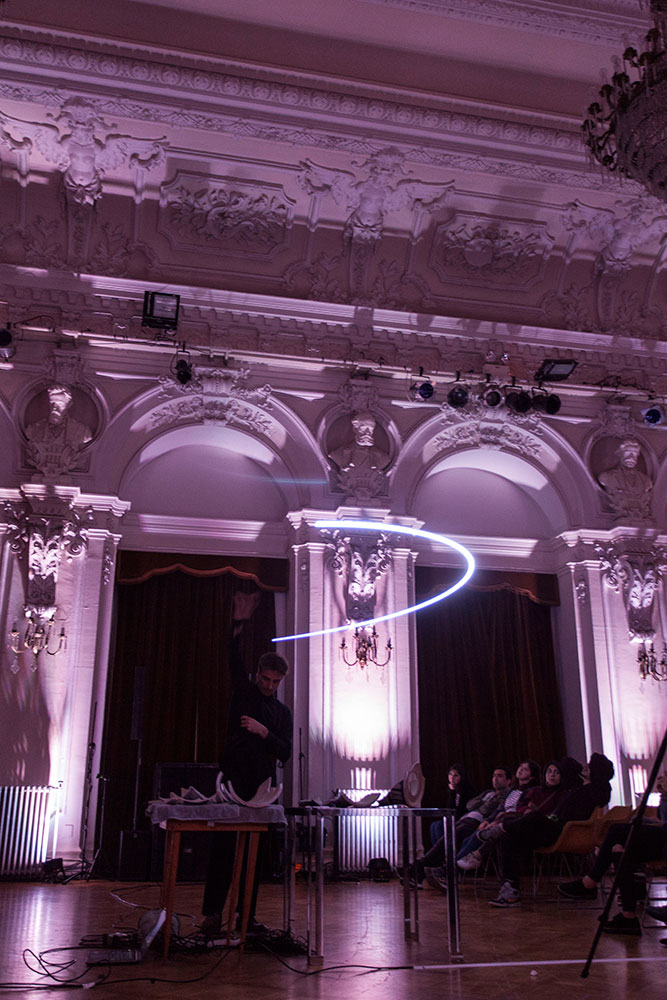 Photograph by Josefina López. Sala Arrau, Teatro Municipal de Santiago.