Reunion

Sunday November 4th 2012
Museo Nacional de Bellas Artes
Crowdfunding Campaign
Goal: $14,500 USD
Collected so far: $7,000
Who we are...
Hello, my name is Sebastián Jatz and I'm a composer living in Valparaíso, Chile. I've devoted my life to music since I was 18 and first heard of the american composer John Cage, quickly becoming fascinated with his ideas.
In 2008 I founded arsomnis, a place from which I could work in every art form. That same year I produced a performance of Cage's Musicircus, where 191 musicians played 61 different musical styles simultaneously for two hours. As Cage had done, no one was payed and the entrance was free. It was a huge success, more than five thousand people attended and everyone was very happy.
In April 2010 I formed the ala1RECS&arsomnis ensemble with whom we've premiered several of Cage's works as well as other experimental scores in more than 20 concerts, all free.
In October 2011 I produced the performance of Erik Satie's Vexations, a score rescued by John Cage. 32 pianists playing in relays 28 continuous hours of music at the Fine Arts Museum in Santiago, which opened all night for the first time in its history. Once again everyone was fascinated and five more thousand people came.
All these projects have been funded through friends, ourselves or donors, always working with a rather low and tight budget, generally not paying fees to the production team, performers nor myself (I make ends meet as a musician, translator and doing odd jobs). This is principally due to the avoidance of corporation or state monies which involve publicity and logos and the firm belief that many things can be done if people are just enthusiastic about it and wish to take part.
As Vexations went so well, the Fine Arts Museum invited me to carry out a new project and this is what I want to present to you.
Once again it's a John Cage piece called Reunion, from 1968, where Cage and Marcel Duchamp played chess with an electronically manipulated board which produced sounds with the movement of the chess pieces. This was Duchamp's last public appearance and it wasn't performed again until 2010 at the same venue in Canada.
The idea is to perform this piece in October 2012, with 16 chess players participating in a 15 hour "tournament with no champion" - for this I've contacted the director of the Chilean Chess Foundation who is thrilled and willing to help in every way. These 16 players will be associated with 16 musicians who will provide a series of recordings of specific musical ideas which will be fed to the board through a computer system designed by Gonzalo Ramírez, an electronics and IT expert friend living in Valencia, Spain, who is already working on the prototype. In terms of exhibition it will be very simple and effective: a single table with two chairs and a chess board in the middle of the museum's main hall, with 10 independent speakers surrounding the hall - Marco Colasso, a Uruguayan sound engineer friend will work on the general sound system and sound recording. An overhead camera will film the chess board which will be projected onto a screen so that people may follow the games taking place, all arranged by Juan Ignacio Bello who will also produce a filmed document of the event.
Our fifth team member is Andy Dockett, en English industrial designer friend who shot this video and who will design a unique set of chess pieces plus a vertical chess board which will be available as perks for you.
With this team we hope to provide a wonderful experience for everyone involved and to further share John Cage's beautiful ideas, specially in 2012, the centenary of his birth.
What we look for...
With this project I'm aiming once again for an aesthetic impact: a beautiful life experience which will be cherished by all those who take part in it. The idea is to celebrate and remember the ideas of John Cage and Marcel Duchamp by placing them in new contexts, to promote the gathering of professionals from different fields and to enchant all that come to see and listen. The main reason I turn to Indiegogo is because I share the spirit and also because after the struggle and success of the previous events I would like to have it as professional as possible, that is, including a decent fee for the production team. If the campaign doesn't meet it's goal we will sacrifice fees as we've always done before and then secure the monies necessary to cover the technical expenses in order to carry it out.
What we need and what you get...
Team
Gonzalo Ramírez - Electronics and Computer System + Web Design
Andy Dockett - Integral Design + Perks
Sebastián Jatz - General Producer
Marco Colasso - Sound System + Live Technician + Sound Recording
Juan Ignacio Bello - Video System + Filmed Document
$1,500 each.
Total $7,500
Operational Expenses
Sound System Rental (speakers, mixing table, etc.) $1,000
Video System Rental (camera, projector, screen, etc.) $1,000
Computer system (chess board, interface, hard drive) $2,000
Publicity $700
Perks $1,500
Perks Shipping $800
Total $7,000
Plan A ($7,500 + $7,000) Campaign Total $14,500
Plan B ($500 for each team member) Campaign Total $9,500
Plan C (no fees for team members) Campaign Total $7,000
Perks*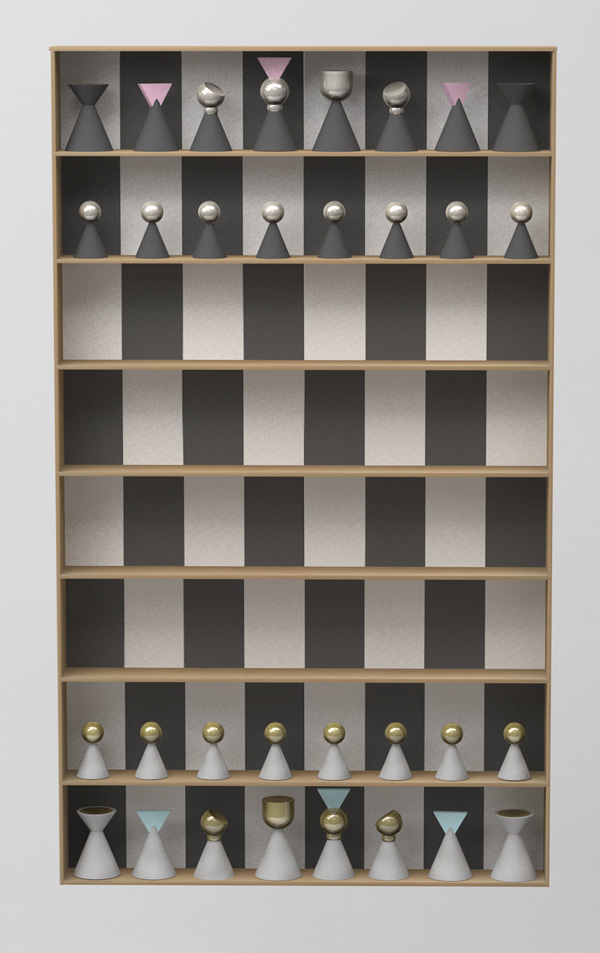 Collectible poster edition, CD's and DVD of the event plus unique chess pieces and vertical board designed by Andy Dockett.
PAWN $10: 1 chess piece of your choice + poster
ROOK $30: 2 chess pieces of your choice + CD or DVD + poster
KNIGHT $100: 6 chess pieces + CD + DVD + poster
BISHOP $ 300: full set of chess pieces + 3 CDs + DVD + poster
QUEEN $600 (deluxe box set): full vertical chess board + 5 CDs + DVD + poster
KING $1000 (deluxe box set): full vertical chess board + 10 CDs + DVD + poster
*[Perks will be shipped during June/July, after the audio and video material has been edited. All perks include a handwritten thank you note. ]
How can you help?
Outside of Chile
Use PayPal to send your donation to the account gonzalo@resist.cl
In Chile
Please contact Sebastian Jatz at
+569 7766 1611 or sjr@arsomnis.com
Bank Deposit:
Full Name: Sebastian Jatz
RUT: 10.598.958-k
Email: pezgato@gmail.com
Bank: Banco del Estado de Chile
Account: Cuenta Vista 10598958k
(Donors names will be published at our website unless required not to)
Previous Projects
Musicircus
Vexations